Everything you need to know
Parking
We offer ample beachside parking at Woolacombe to ensure a smooth and convenient experience. Just follow signs to 'The Esplanade' or 'Sandy Burrows' car parks when you arrive in the village.
Our 'early bird' parking scheme on Esplanade car park provides excellent value for money. Visitors leaving before 1pm pay a reduced fee and those entering Esplanade car park after 4pm benefit similarly
Your parking fees help provide professional lifeguard cover, good public toilets with disabled and baby changing facilities and an excellent beach cleaning and litter collection service.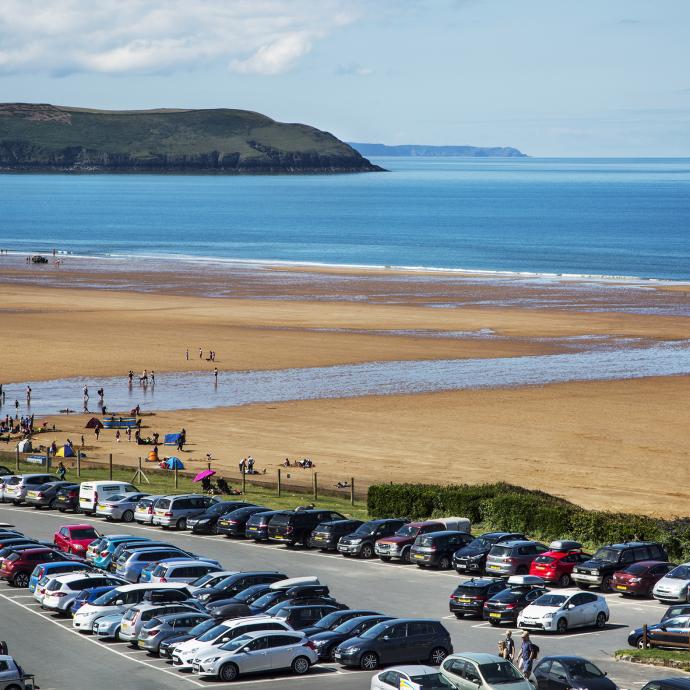 Lifeguards
To ensure the utmost safety the RNLI provide a comprehensive lifeguarding service at Woolacombe. Check out their beach safety tips here:

http://rnli.org/safety/respect-the-water/Pages/Safety.aspx
Visitors parking fees contribute to the first class lifeguard service that is provided by the RNLI.
"In 2018 alone Parkin Estates contributed £85,354 to help the RNLI supply a fully integrated service covering both the sand and the sea".
Ten top tips for a safe summer at the seaside:
Always swim at a lifeguarded beach
Swim between the red and yellow flags
Never swim alone
Know your beach safety flags
Never use inflatables in strong winds or rough seas
If you get into trouble, stick your hand in the air and shout for help
If you see someone else in trouble, tell a lifeguard. If you can't see a lifeguard call 999 or 112 and ask for the Coastguard
Find out about the beach you're going to before you visit
Check tide times before you go
Read and obey local hazard signs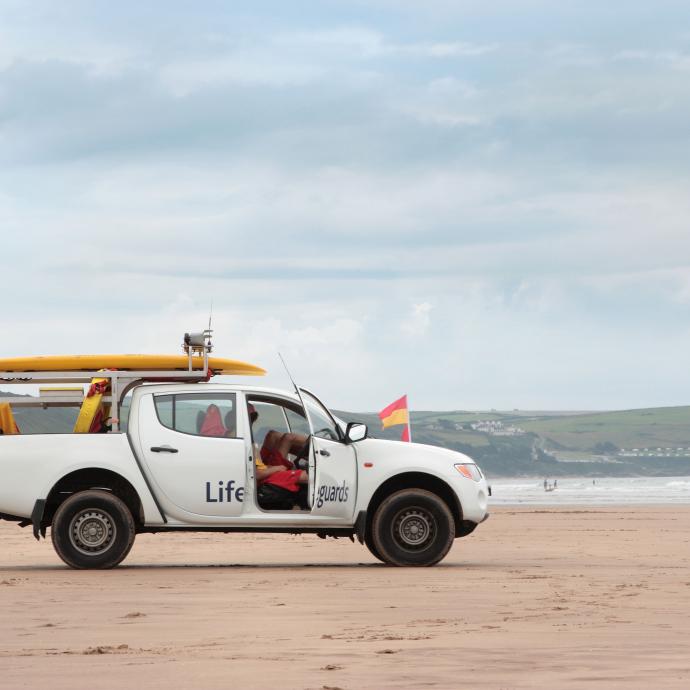 Beach Code
Kites
All kite flyers must ensure that they do not endanger other beach users by keeping to quieter areas of the beach.
Those with power kites must have appropriate and adequate public liability insurance.
Kite buggies and traction boards
Busy beaches and wind-powered vehicles do not mix and they are therefore prohibited on safety grounds.
Kite surfing and windsurfing
Please ensure that you have adequate public liability insurance and that all launching, sailing and landing takes place south of Mill Rock.
Motorised craft
The shore break makes it dangerous to launch or land jet skis and all motorised boats. Because of this their use is prohibited.
Barbecues, bonfires and camping
Barbecues are permitted providing they are in containers. Please extinguish them with water not sand. Please have consideration for other beach users. Bonfires and camping are not allowed.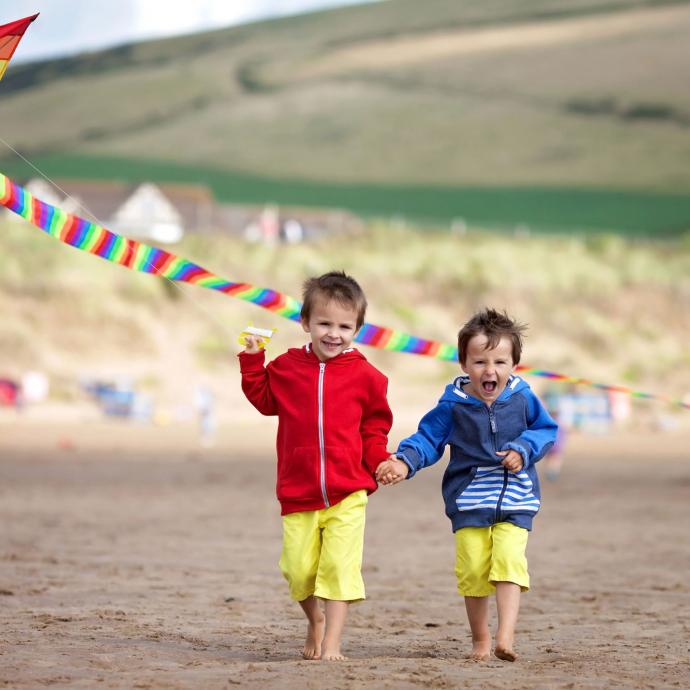 Dogs and Horses
Dogs are welcome on most parts of the beach. All we ask is that you follow our regulations to ensure everyone can enjoy the beach.
This map shows our dog zones and the dates that our rules apply
Horse riding is strictly by permission only. Woolacombe Riding Stables have a licence to ride on the beach - they can be contacted on 01271 870260.