History
The village of Woolacombe shares its heritage with its sister village of Mortehoe with a history reaching back far beyond the recorded beginnings of our civilisation. However, whilst Mortehoe is still a charming, sleepy village almost untouched by time, Woolacombe with its magnificent stretch of golden sand is a thriving traditional village and holiday resort embracing the early traditions of the seaside family holiday. Combine this with up to date facilities and attractions, a variety of good hotels and excellent and wide ranging visitor accommodation and you have the perfect formula for a holiday by the sea.
Like a number of British beaches it is privately owned and until 1948 the beach and much of the surrounding land was owned by the Chichester family who acquired it in 1133 during the reign of King Henry the First. In fact when Lady Rosalie Chichester, the last of the line, died in 1949 it had been in her family's possession for over 800 years. On her passing the Chichesters' land in Woolacombe and Mortehoe and the family estate at Arlington near Barnstaple had been willed to the National Trust. However, the beach and some surrounding land had previously been purchased by Stanley Parkin, a family friend.
Locally born Ray Parkin was closely involved with the development and management of the company from 1985 and took over as chairman on the death of his father in 1995. He was integral in creating the high standards that exist at the beach today and continually moved the company forward until his death in 2021.
Now in its 3rd generation of family ownership, Parkin Estates takes a responsible and conscientious attitude in the service it offers the public. Considerable ongoing investment is made to provide a high standard of well designed facilities, exceptional cleanliness, and community aimed projects sympathetic to Woolacombe's historical and architectural background. The company is proud that Woolacombe Beach was the first in North Devon to gain the European Blue Flag. It is proud too that the beach is accepted as North Devon's flagship in terms of its facilities and beach management, which is under the direct control of the company's managing director, Sue Black.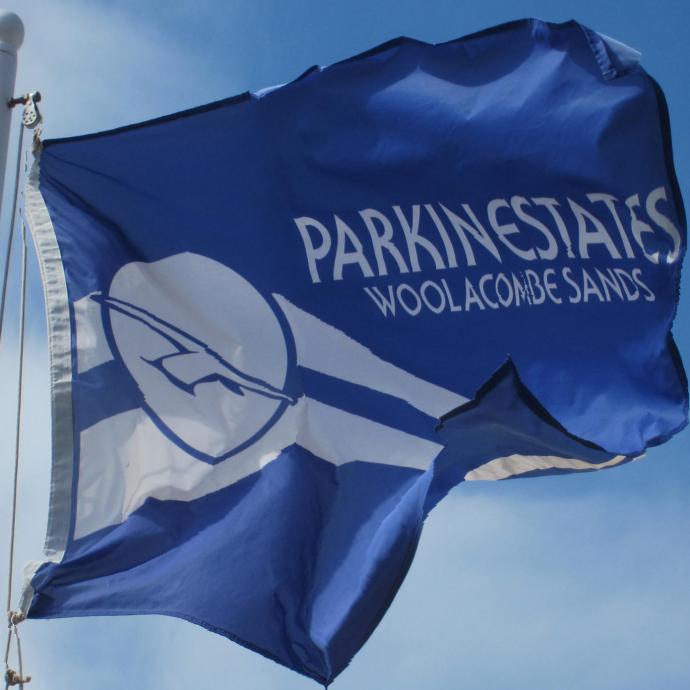 Featured in Mitsubishi's New Promo Video
Earlier in the year Mitsubishi asked their UK dealers to nominate clients that use their vehicles in unusual ways. Devonshire Motors suggested Parkin Estates and our fleet of Shoguns that are used by the team to carry out all manner of tasks on and off the beach. Conditions can sometimes be difficult, and exposure to wind, sand and water is part of the daily routine - it's vital that our vehicles are up to the job. Total reliability is essential when towing heavy trailers off the beach on a rapidly rising tide and getting stuck in soft sand is not an option!
Mitsubishi UK spent over two days down at the beach capturing Sue (and Finn and Lenny) using the Shoguns. The end result is a fantastic promotional video that gives an insight into what running the beach entails, whilst highlighting how important high quality, reliable vehicles are to Parkin Estates.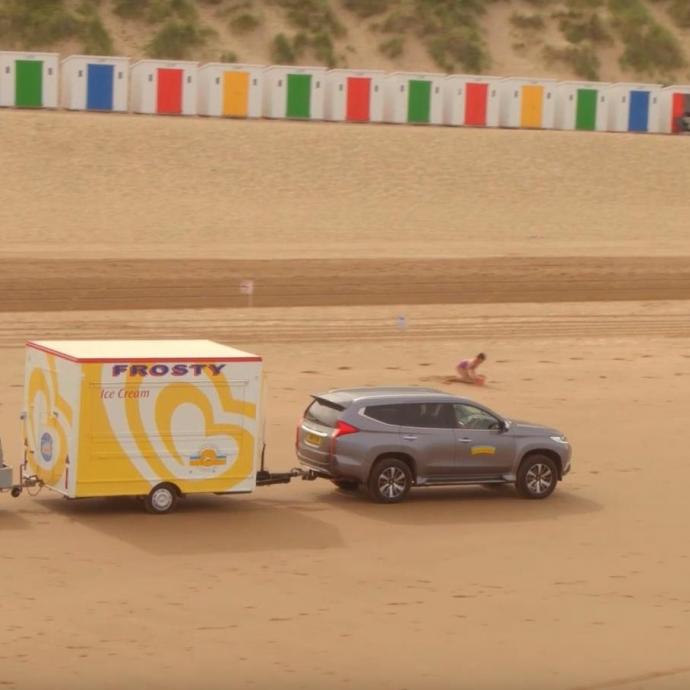 TripAdvisor Travellers' Choice awards for Beaches
LONDON, UK. – 17 February, 2016 – Woolacombe Beach in Devon has been named best rated beach in the UK today, while Grace Bay in Turks and Caicos is crowned number one beach in the world in the Travellers' Choice awards for Beaches, announced by the travel planning and booking site TripAdvisor.
UK winners: Woolacombe takes top spot for second year running
Devon's Woolacombe Beach is named the UK's best rated beach for the second year in a row. Backed by sandy hills and the Woolacombe Downs, the beach boasts a three-mile long stretch of golden sand and rolling, unbroken surf which makes it the ideal hotspot for surfers. The sheer length of the beach means that there is no shortage of sand to sit down and relax on during the busy summer months.
One TripAdvisor reviewer who recently visited said, "Came here first in 1950. I am still coming here and although there are a lot more people now it is still possibly one of the best beaches in Britain, the clean sand, beach huts for hire, 3 miles to walk the length and fantastic clifftop walks make this a very special place".
Don't just take our word for it visit us and find out yourself or take a look at TripAdvisor's website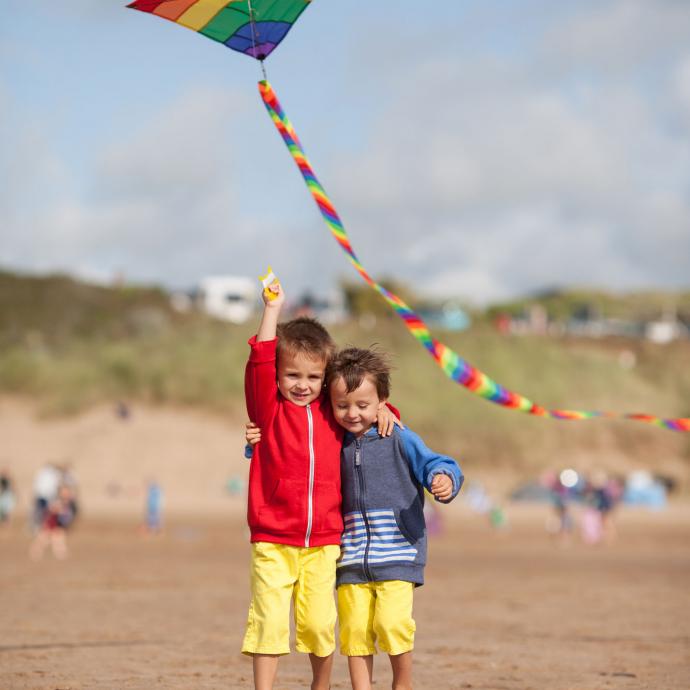 Coast Magazine's Best Beach Award 2012
We were delighted to be invited to London to collect the prestigious Coast Magazine's Best Beach Award 2012. The annual Coast Awards, in association with Joules celebrate the people and places that make the British seaside so special, representing all that is innovative, valuable and exciting around our shores. 
A panel of ten experts – TV Presenter Ben Fogle, Olympic Sailor Ben Ainslie, Co-founder of the Seaside Regeneration Campaign Roma Backhouse, Slow Food UK Chief Executive Catherine Gazzoli, Marine Conservation Society Communications Manager Richard Harrington, Surf Nation Author Alex Wade, Cool Camping Writer Jonathan Knight, Hotel Critic Sally Shalam, Visit Britain Director of Strategy and Communications and Joules Managing Director Tom Joule – joined Coast Editor Clare Gogerty to nominate those they thought had shone during 2011.
Coast magazine received a record 40,000 votes from readers across the UK who voted for their favourites from the nominees.