Set up camp
Situated in a prime location right on the beach, our beach huts provide a perfect base for the day. They are an ideal place to relax with family and friends and make a handy store for all your things. The huts are available from the last week of May to the first week of September and each comes with two deckchairs, two patio chairs, a table and a windbreak.
The beach huts are numbered from 1 to 70. Number 1 is nearest to the main beach entrance and 70 is nearest to the Putsborough end of the beach. Take your pick!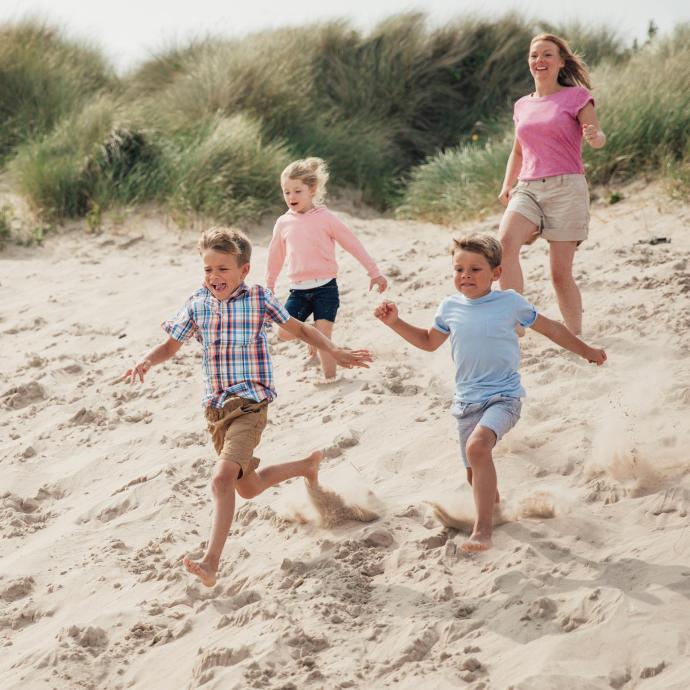 Beach Hut Enquiries
If you have any questions please get in touch.
During June, July and August call 01271 871260.
From September to May call 01271 870234.
Email: [email protected]
Discounts are available for seven or more days when booked online. Advance bookings must be for a minimum of four days and can be made from 1st October in the preceding year.
Shorter periods may be booked a week or so before the required date through our beach hut booking office. Call 01271 871260 or visit us at the main beach entrance, adjacent to Enrico's ice cream parlour.